Focşani (Vrancea) Maps - road map, satellite view, street view, terrain map, photos...
Focşani is situated at 45.7° North latitude, 27.18° East longitude and 49 meters elevation above the sea level.
Focşani is a big town in Romania, having about 105,112 inhabitants.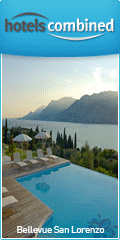 Some places to see and things to do in Focşani, Vrancea and nearby cities:
Maximum two hours driving distance (displayed in km).
Airport
:
Bucharest Aurel Vlaicu Airport (157 km)
-
Henri Coanda International Airport (151 km)
Events in Focşani, Vrancea, Romania
See all
upcoming events in Focşani, Vrancea
: concerts, sports events, theater shows, comedy acts, musicals, family shows and other events in the area.
Focsani, Vrancea Maps is your home page for any search about Focsani:
accommodation, restaurants, car rentals, jobs and more...
The map of Focşani enables you to safely navigate to, from and through Focşani.

More, the satellite view of Focşani lets you see full topographic details around your actual location or virtually explore the streets of Focşani from your home.

Use your GPS sensor to get directions in Focşani or to find a specific place in Focşani.

Compatible with any computer, laptop, tablet or smartphone having an Internet browser.


Accommodation in Focsani, Vrancea and nearby cities
5 star hotels:




4 star hotels:

1 hotel

Pension Lifa
Str. Cotesti Nr. 79, Focsani, , Romania >>


3 star hotels:

4 hotels

Hotel Unirea Focsani
Piata Unirii nr. 3-5, Focsani, , Romania >>

Pensiunea Monte Carlo
Bd-ul Bucuresti Nr.15, Focsani, , Romania >>

Solar Hotel
Strada Cuza Voda nr.71, Focsani, , Romania >>

Vrancea
Bd. Dimitrie Cantemir 25, Focsani, , Romania >>


2 star hotels:




1 star hotels:




Jobs in Focşani, Vrancea, Romania
There are 158 jobs available in Focşani, Romania
Find a job :
(for example: attorney, accountant, insurance agent, architect, doctor, lawyer, manager, programmer, teacher...)
Broker consultant brokeraj salariu fi
- , Focşani, Vrancea. Job posted on Thu, 09 Apr 2015 Salary: 6000 per month
Căutăm persoane dinamice, dornice să realizeze venituri suplimentare. Contract si salariu fix 1800 Ron Fie că ești pensionar și dorești să ai o activitate care să-ți aducă câștiguri extra. Un job nou ce poti castiga pana la 6000 Ron lunar. ...
Personal Vanzare Promenada Mall
- , Focşani, Vrancea. Job posted on Tue, 28 Apr 2015
- Personal vanzare : Cautam fete cu bune abilitati de comunicare, cu spirit de echipa, cu dorinte de promovare din punct de vedere profesional. Experienta in vanzari reprezinta un plus. - VA RUGAM atasati un CV si va vom contacta noi. Cu ...
Agronomist Engineer
- , Focşani, Vrancea. Job posted on Sat, 04 Apr 2015
Our job portal needs JavaScript and cookies to work correctly. Please make sure you activated the usage of JavaScript and cookies in your browser. Agronomist Engineer Location: Focsani Your future role: On behalf of our client, an agr...
See more
available jobs in Focsani, Vrancea, Romania