Pasym (Warmian-Masurian Voivodeship) Maps - road map, satellite view, street view, terrain map, photos...
Pasym is situated at 53.65° North latitude, 20.79° East longitude and 153 meters elevation above the sea level.
Pasym is a small community in Poland, having about 2,539 inhabitants.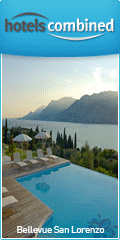 Pasym, Warmian-Masurian Voivodeship Maps is your home page for any search about Pasym:
accommodation, restaurants, car rentals, jobs and more...
The map of Pasym enables you to safely navigate to, from and through Pasym.

More, the satellite view of Pasym lets you see full topographic details around your actual location or virtually explore the streets of Pasym from your home.

Use your GPS sensor to get directions in Pasym or to find a specific place in Pasym.

Compatible with any computer, laptop, tablet or smartphone having an Internet browser.


Accommodation in Pasym, Warmian-Masurian Voivodeship and nearby cities
Jobs in Pasym, Warmian-Masurian Voivodeship, Poland
There are 5 jobs available in Pasym, Poland
Find a job :
(for example: attorney, accountant, insurance agent, architect, doctor, lawyer, manager, programmer, teacher...)
Referent ds. wysyłki
- , Pasym, Warminsko-Mazurskie. Job posted on Fri, 01 May 2015 Salary: 1800 per month
Wykształcenie minimum średnie, mile widziane ekonomiczne, bardzo dobra znajomość obsługi komputera i urządzeń biurowych, komunikatywna znajomość języka angielskiego, doświadczenie w pracy na podobnym stanowisku minimum 2 lata. Mile widzian...
Kucharz
- , Pasym, Warminsko-Mazurskie. Job posted on Thu, 23 Apr 2015 Salary: 1750 per month
Oferta rezlizowana w ramach programu POWER pt. "Aktywizacja osób młodych pozostających bez pracy w powiecie szczycieńskim"...
Zatrudnię doświadczonego Budowlańca z okolic Pasymia
- , Pasym, Warminsko-Mazurskie. Job posted on Sat, 04 Apr 2015
Zatrudnię pracowników budowlanych z doświadczeniem przy budowie stanu surowego i wykończeń domów jedno i wielorodzinnych.(prace kompleksowe) Każda złożona oferta będzie poważnie traktowana i rozpatrywana indywidualnie....
See more
available jobs in Pasym, Warmian-Masurian-Voivodeship, Poland