Zamboanga () Maps - road map, satellite view, street view, terrain map, photos...
Zamboanga is situated at 6.91° North latitude, 122.07° East longitude and 2 meters elevation above the sea level.
Zamboanga is a big town in Philippines, having about 457,623 inhabitants.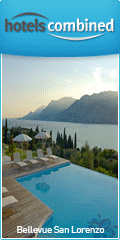 Events in Zamboanga, , Philippines
See all
upcoming events in Zamboanga,
: concerts, sports events, theater shows, comedy acts, musicals, family shows and other events in the area.
Zamboanga, Maps is your home page for any search about Zamboanga:
accommodation, restaurants, car rentals, jobs and more...
The map of Zamboanga enables you to safely navigate to, from and through Zamboanga.

More, the satellite view of Zamboanga lets you see full topographic details around your actual location or virtually explore the streets of Zamboanga from your home.

Use your GPS sensor to get directions in Zamboanga or to find a specific place in Zamboanga.

Compatible with any computer, laptop, tablet or smartphone having an Internet browser.


Accommodation in Zamboanga, and nearby cities
Jobs in Zamboanga, , Philippines
There are 120 jobs available in Zamboanga, Philippines
Find a job :
(for example: attorney, accountant, insurance agent, architect, doctor, lawyer, manager, programmer, teacher...)
Senior TESD Specialist
- TESDA, Zamboanga Sibugay. Job posted on Fri, 06 Mar 2015 Salary: 33859 per month
POSITION : Senior TESD Specialist OFFICE : Zamboanga Sibugay Provincial Office, Region IX SALARY : SG-19 Php33,859.00 PERA : P2,000.00 THE HIREE WILL BE RESPONSIBLE FOR THE FOLLOWING: Reviews and participates in the works of lower leve...
Senior TESD Specialist
- TESDA, Zamboanga Sibugay. Job posted on Wed, 07 Jan 2015 Salary: 33859 per month
Develops procedures and techniques in assessing TVET needs as well as in formulating educational/training programs for a subject field; and Performs other related functions. JOB QUALIFICATIONS OF THE HIREE ARE: Education : Bachelor's D...
Administrative Officer V
- TESDA, Zamboanga del Sur. Job posted on Thu, 08 Jan 2015 Salary: 31351 per month
Prepares guidelines for the implementation of programs and service of the division; Monitors and evaluates programs and services implemented by the division; and Perform other related functions. CORE COMPETENCIES: Collect fees; Condu...
See more
available jobs in Zamboanga, , Philippines