Aroroy (Bicol) Maps - road map, satellite view, street view, terrain map, photos...
Aroroy is situated at 12.51° North latitude, 123.4° East longitude and 25 meters elevation above the sea level.
Aroroy is a small community in Philippines, having about 3,513 inhabitants.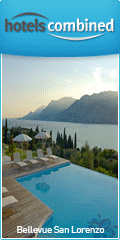 Events in Aroroy, Bicol, Philippines
See all
upcoming events in Aroroy, Bicol
: concerts, sports events, theater shows, comedy acts, musicals, family shows and other events in the area.
Aroroy, Bicol Maps is your home page for any search about Aroroy:
accommodation, restaurants, car rentals, jobs and more...
The map of Aroroy enables you to safely navigate to, from and through Aroroy.

More, the satellite view of Aroroy lets you see full topographic details around your actual location or virtually explore the streets of Aroroy from your home.

Use your GPS sensor to get directions in Aroroy or to find a specific place in Aroroy.

Compatible with any computer, laptop, tablet or smartphone having an Internet browser.


Accommodation in Aroroy, Bicol and nearby cities
| | | | | |
| --- | --- | --- | --- | --- |
| 5 star hotels: | 4 star hotels: | 3 star hotels: | 2 star hotels: | 1 star hotels: |
| | | | | |
Jobs in Aroroy, Bicol, Philippines
There are 6 jobs available in Aroroy, Philippines
Find a job :
(for example: attorney, accountant, insurance agent, architect, doctor, lawyer, manager, programmer, teacher...)
Field Service Engineers for Water Treatment Facility
- , Aroroy, Masbate. Job posted on Thu, 23 Apr 2015
Job Description On-site work at least 5 days per week and must be on-call 24 hours for chemical dosing, analysis, and coordination with operations. Management of cooling water treatment program. Coduct routine water and other special a...
SALES TRAINING OFFICER- AROROY MASBATE
- , Aroroy, Masbate. Job posted on Sat, 18 Apr 2015
RESPONSIBILITIES: Training Preparation and Implementation Area Saturation and Recruitment of Dealers Branch Activities Facilitation Customer Service QUALIFICATIONS: Candidate must possess at least a Bachelor's/College Degree , Marke...
SR PERMITTING & TENEMENTS OFFICER
- , Aroroy, Masbate. Job posted on Tue, 24 Mar 2015
College graduate At least 5 years experienced in Mining/Mineral Industry related activities whether in private or government service Knowledge and exposure to government bureaucracy/organization Experience in handling documents pertainin...
See more
available jobs in Aroroy, Bicol, Philippines