Chitrāl (North-West Frontier Province) Maps - road map, satellite view, street view, terrain map, photos...
Chitrāl is situated at 35.84° North latitude, 71.78° East longitude and 1518 meters elevation above the sea level.
Chitrāl is a small community in Pakistan, having about 0 inhabitants.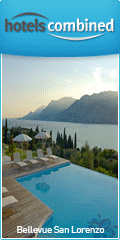 Chitral, North-West Frontier Province Maps is your home page for any search about Chitral:
accommodation, restaurants, car rentals, jobs and more...
The map of Chitrāl enables you to safely navigate to, from and through Chitrāl.

More, the satellite view of Chitrāl lets you see full topographic details around your actual location or virtually explore the streets of Chitrāl from your home.

Use your GPS sensor to get directions in Chitrāl or to find a specific place in Chitrāl.

Compatible with any computer, laptop, tablet or smartphone having an Internet browser.


Accommodation in Chitral, North-West Frontier Province and nearby cities
| | | | | |
| --- | --- | --- | --- | --- |
| 5 star hotels: | 4 star hotels: | 3 star hotels: | 2 star hotels: | 1 star hotels: |
| | | | | |
Jobs in Chitrāl, North-West Frontier Province, Pakistan
There are 2 jobs available in Chitrāl, Pakistan
Find a job :
(for example: attorney, accountant, insurance agent, architect, doctor, lawyer, manager, programmer, teacher...)
Telecome Engineers Jobs in Chitral,Shangla,Dir Upper, Pakistan
- Mobiserve Pakistan, Chitral, NWFP - Dir Upper, NWFP. Job posted on Thu, 26 Mar 2015 Salary: 25000 - 30000 per month
Candidate must have prior experience in Civil Sector. Candidate must have experience of minimum 1-2 years in relevant field. Job Specification Diploma in Associate Engineering. Candidate must belongs to Upper North....
Marketing Executives Jobs in Abbottabad,Chitral,Peshawar,Mingora, Pakistan
- Tripkar, Mingora, NWFP - Chitral, NWFP. Job posted on Fri, 27 Mar 2015 Salary: 12000 - 18000 per month
Preferably a person who can work from home and having a system and internet at home. We will give 1,000 TO 12,000 salary per month and mobile and petrol allowance. He should be graduate and having 0 - 1 years of experience. Job Specifica...
See
available jobs in Chitral, North-West-Frontier-Province, Pakistan