Berrechid (Chaouia-Ouardigha) Maps - road map, satellite view, street view, terrain map, photos...
Berrechid is situated at 33.26° North latitude, 7.58° West longitude and 214 meters elevation above the sea level.
Berrechid is a town in Morocco, having about 93,954 inhabitants.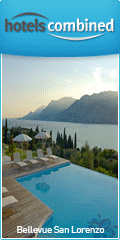 Some places to see and things to do in Berrechid, Chaouia-Ouardigha and nearby cities:
Maximum two hours driving distance (displayed in km).
Airport
:
Mohammed V International Airport
-
Rabat-Sale Airport
Berrechid, Chaouia-Ouardigha Maps is your home page for any search about Berrechid:
accommodation, restaurants, car rentals, jobs and more...
The map of Berrechid enables you to safely navigate to, from and through Berrechid.

More, the satellite view of Berrechid lets you see full topographic details around your actual location or virtually explore the streets of Berrechid from your home.

Use your GPS sensor to get directions in Berrechid or to find a specific place in Berrechid.

Compatible with any computer, laptop, tablet or smartphone having an Internet browser.


Accommodation in Berrechid, Chaouia-Ouardigha and nearby cities
5 star hotels:




4 star hotels:




3 star hotels:

1 hotel

Atlas Airport Hotel
Airport Mohamed V Nouasser, Casablanca, , Morocco >>


2 star hotels:




1 star hotels:




Jobs in Berrechid, Chaouia-Ouardigha, Morocco
There are 69 jobs available in Berrechid, Morocco
Find a job :
(for example: attorney, accountant, insurance agent, architect, doctor, lawyer, manager, programmer, teacher...)
Enseignant (e) de français
- Maroc Annonces, Berrechid. Job posted on Sun, 19 Apr 2015 Salary: 6000 - 8000 per month
Groupe scolaire implanté à berrechid recherche des enseignant(e)s de français pour des classes de primaire (c1 au c6). un excellent niveau de langue ainsi qu'une bonne présentation sont exigés. l'enseignant(e) aura la charge de deux classes...
Technicien en électricité de maintenance industrie
- Maroc Annonces, Berrechid. Job posted on Sun, 03 May 2015 Salary: 4000 - 6000 per month
amélioration d'éclairage publique. • installation des câbles et canalisation bâtiment et industries. • réalisation des différents types des schémas électrique, unifilaire, multifilaire. • installer et raccorder et entretenir des circuits d'...
Senior Buyer
- Eaton, Berrechid. Job posted on Sun, 01 Feb 2015
Eaton Power Quality has currently its operations in Berrechid and our new plant in Casablanca will open in May 2015. This position executes purchasing of assigned commodities to ensure an uninterrupted supply at optimum cost and quality. ...
See more
available jobs in Berrechid, Chaouia-Ouardigha, Morocco