Berkane (Oriental Region) Maps - road map, satellite view, street view, terrain map, photos...
Berkane is situated at 34.92° North latitude, 2.32° West longitude and 185 meters elevation above the sea level.
Berkane is a town in Morocco, having about 80,721 inhabitants.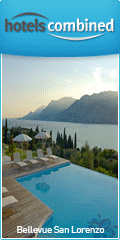 Berkane, Oriental Region Maps is your home page for any search about Berkane:
accommodation, restaurants, car rentals, jobs and more...
The map of Berkane enables you to safely navigate to, from and through Berkane.

More, the satellite view of Berkane lets you see full topographic details around your actual location or virtually explore the streets of Berkane from your home.

Use your GPS sensor to get directions in Berkane or to find a specific place in Berkane.

Compatible with any computer, laptop, tablet or smartphone having an Internet browser.


Accommodation in Berkane, Oriental Region and nearby cities
5 star hotels:

3 hotels

Be Live Grand Saidia
Ctra. de ras el ma parcela h7, Saidia, , Morocco >>

Iberostar Saidia
BP 331 Station Balnéaire, Saidia, , Morocco >>

Barcelo Mediterranea Saidia
Zona Turistica Saidia, Saidia, , Morocco >>


4 star hotels:




3 star hotels:

1 hotel

Residence Madame Vacances La Perle Orientale
Route Nationale 16 Marina Mediterania, Saidia, , Morocco >>


2 star hotels:




1 star hotels:




Jobs in Berkane, Oriental Region, Morocco
There are 6 jobs available in Berkane, Morocco
Find a job :
(for example: attorney, accountant, insurance agent, architect, doctor, lawyer, manager, programmer, teacher...)
Animatrice de vente à marjane berkane
- Maroc Annonces, Berkane. Job posted on Sat, 09 May 2015
L'agence rh oxygen recrute pour le compte de son client des animatrices de ventes sur marjane. vous êtes jeune et motivé, vous avez une expérience en animation de vente sur les grandes surface, envoyez nous votre cv ou appelez au 06 61 38 5...
Technicien ou agent de maîtrise de grande cultures
- , Berkane. Job posted on Sun, 26 Apr 2015
Description de l'entreprise Secteur d'activité : Agriculture, chasse Description de Poste Type de contrat : CDD Lieu de travail : BERKANE Profil recherché Description du profil : Formation : Technicien ,Tech sup en technique agricole Permis...
جماعة فزوان - بركان: مباراة توظيف محرر من الدرجة الرابعة. آخر أجل هو 13 فبراير 2015
- , Berkane. Job posted on Sat, 25 Apr 2015
المملكة المغربية وزارة الداخلية جماعة فزوان إعلان عن تنظيم مباراة لتوظيف محرر من الدرجة الرابعة تنظم الجماعة القروية لفزوان مباراة لتوظيف محرر من الدرجة الرابعة. يحدد عدد المناصب المتبارى بشأنها في منصب واحد. ويخصص 25% منها لف...
See more
available jobs in Berkane, Oriental-Region, Morocco