Gargždai () Maps - road map, satellite view, street view, terrain map, photos...
Gargždai is situated at 55.71° North latitude, 21.4° East longitude and 10 meters elevation above the sea level.
Gargždai is a small city in Lithuania, having about 15,949 inhabitants.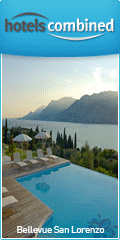 Some places to see and things to do in Gargždai, and nearby cities:
Maximum two hours driving distance (displayed in km).
Airport
:
Khrabrovo Airport
-
Liepāja International Airport
-
Palanga International Airport
Events in Gargždai, , Lithuania
See all
upcoming events in Gargždai,
: concerts, sports events, theater shows, comedy acts, musicals, family shows and other events in the area.
Gargzdai, Maps is your home page for any search about Gargzdai:
accommodation, restaurants, car rentals, jobs and more...
The map of Gargždai enables you to safely navigate to, from and through Gargždai.

More, the satellite view of Gargždai lets you see full topographic details around your actual location or virtually explore the streets of Gargždai from your home.

Use your GPS sensor to get directions in Gargždai or to find a specific place in Gargždai.

Compatible with any computer, laptop, tablet or smartphone having an Internet browser.


Accommodation in Gargzdai, and nearby cities
5 star hotels:




4 star hotels:




3 star hotels:

1 hotel

Lijo Hotel Gargzdai
Kvietiniu 14, Gargzdai, , Lithuania >>


2 star hotels:




1 star hotels:




Jobs in Gargždai, , Lithuania
There is no job registered in our database in Gargždai, Lithuania!
Find a job :
(for example: attorney, accountant, insurance agent, architect, doctor, lawyer, manager, programmer, teacher...)
See
available jobs in Gargzdai, , Lithuania