Baghdad (Mayorality of Baghdad) Maps - road map, satellite view, street view, terrain map, photos...
Baghdad is situated at 33.34° North latitude, 44.4° East longitude and 41 meters elevation above the sea level.
Baghdad is a very large town in Iraq, having about 5,672,513 inhabitants.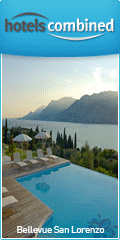 Baghdad, Mayorality of Baghdad Maps is your home page for any search about Baghdad:
accommodation, restaurants, car rentals, jobs and more...
The map of Baghdad enables you to safely navigate to, from and through Baghdad.

More, the satellite view of Baghdad lets you see full topographic details around your actual location or virtually explore the streets of Baghdad from your home.

Use your GPS sensor to get directions in Baghdad or to find a specific place in Baghdad.

Compatible with any computer, laptop, tablet or smartphone having an Internet browser.


Accommodation in Baghdad, Mayorality of Baghdad and nearby cities
| | | | | |
| --- | --- | --- | --- | --- |
| 5 star hotels: | 4 star hotels: | 3 star hotels: | 2 star hotels: | 1 star hotels: |
| | | | | |
Jobs in Baghdad, Mayorality of Baghdad, Iraq
There are 248 jobs available in Baghdad, Iraq
Find a job :
(for example: attorney, accountant, insurance agent, architect, doctor, lawyer, manager, programmer, teacher...)
Senior Finance Manager
- , Baghdad. Job posted on Tue, 19 May 2015
We are currently looking for an experienced Finance Manager (Senior) to join our FinanceTeam. The Core Duties and Responsibilities of this challenging Position include: Prepare annual budgets and tracking actuals with approved budgets. ...
Head Of Mobile Financial Service
- , Baghdad. Job posted on Tue, 19 May 2015
The job holder is responsible for managing the whole cycle of Mobile Financial Services development and management including technical and non-technical requirements assessment, services development, related systems updates, services launch...
Sales Director
- , Baghdad. Job posted on Tue, 19 May 2015
LANA TV is a new Iraqi TV Channel that brings world-class entertainment to Iraqi families and the young people of Iraq. LANA TV provides all programs in the Iraqi dialect all around the clock. The programs will be fresh, engaging, and dynam...
See more
available jobs in Baghdad, Mayorality-of-Baghdad, Iraq