Pānīpat (Haryana) Maps - road map, satellite view, street view, terrain map, photos...
Pānīpat is situated at 29.39° North latitude, 76.97° East longitude and 219 meters elevation above the sea level.
Pānīpat is a big town in India, having about 292,808 inhabitants.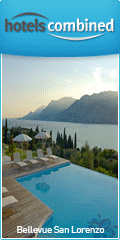 Some places to see and things to do in Pānīpat, Haryana and nearby cities:
Maximum two hours driving distance (displayed in km).
Airport
:
Indira Gandhi Airport
Train Station
:
New Delhi Railway Station
Events in Pānīpat, Haryana, India
See all
upcoming events in Pānīpat, Haryana
: concerts, sports events, theater shows, comedy acts, musicals, family shows and other events in the area.
Panipat, Haryana Maps is your home page for any search about Panipat:
accommodation, restaurants, car rentals, jobs and more...
The map of Pānīpat enables you to safely navigate to, from and through Pānīpat.

More, the satellite view of Pānīpat lets you see full topographic details around your actual location or virtually explore the streets of Pānīpat from your home.

Use your GPS sensor to get directions in Pānīpat or to find a specific place in Pānīpat.

Compatible with any computer, laptop, tablet or smartphone having an Internet browser.


Accommodation in Panipat, Haryana and nearby cities
| | | | | |
| --- | --- | --- | --- | --- |
| 5 star hotels: | 4 star hotels: | 3 star hotels: | 2 star hotels: | 1 star hotels: |
| | | | | |
Jobs in Pānīpat, Haryana, India
There are 299 jobs available in Pānīpat, India
Find a job :
(for example: attorney, accountant, insurance agent, architect, doctor, lawyer, manager, programmer, teacher...)
Commercial Head
- National Placement Services., Panipat, Haryana. Job posted on Mon, 27 Apr 2015
Position: Commercial Head Nos.:01 Gender: Male Location: Panipat Educational Qualification: Any graduate + Masters in Management/ CA Experience: 10-20 yrs including heading experience of min 5 yrs. Expertise/ Skills required: Fi...
Software Developer
- Jmd Job Placements, Panipat, Haryana. Job posted on Wed, 29 Apr 2015
Should be must well-experienced and own conveyance. View Recruiter details Company Name:Jmd Job Placements Company Description: We have enjoyed an impressive record of consistent growth and superior performance. Constant dialogue w...
Manager HR
- , Panipat, Haryana. Job posted on Sat, 25 Apr 2015
Ensure State HR Manpower Cost to be optimized Should have experience of sourcing, screening, filtering resumes To implement company's HR policies and ensure Employee welfare benefits as per HR manual Implementation of Balanced Scorecard ...
See more
available jobs in Panipat, Haryana, India