Nawāda (Bihār) Maps - road map, satellite view, street view, terrain map, photos...
Nawāda is situated at 24.88° North latitude, 85.53° East longitude and 81 meters elevation above the sea level.
Nawāda is a town in India, having about 96,730 inhabitants.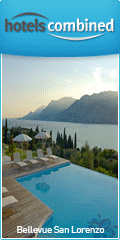 Events in Nawāda, Bihār, India
See all
upcoming events in Nawāda, Bihār
: concerts, sports events, theater shows, comedy acts, musicals, family shows and other events in the area.
Nawada, Bihār Maps is your home page for any search about Nawada:
accommodation, restaurants, car rentals, jobs and more...
The map of Nawāda enables you to safely navigate to, from and through Nawāda.

More, the satellite view of Nawāda lets you see full topographic details around your actual location or virtually explore the streets of Nawāda from your home.

Use your GPS sensor to get directions in Nawāda or to find a specific place in Nawāda.

Compatible with any computer, laptop, tablet or smartphone having an Internet browser.


Accommodation in Nawada, Bihār and nearby cities
5 star hotels:




4 star hotels:




3 star hotels:

1 hotel

Indo Hokke Hotel
Rajgir Distt. Nalanda, Rajgir, , India >>


2 star hotels:




1 star hotels:




Jobs in Nawāda, Bihār, India
There are 8 jobs available in Nawāda, India
Find a job :
(for example: attorney, accountant, insurance agent, architect, doctor, lawyer, manager, programmer, teacher...)
Web Designer for West Delhi - Nawada Location in IT Company
- , Nawada, Bihar - West Delhi. Job posted on Sun, 03 May 2015
Designation: Web Designer/Sr. Designer Experience: 2+ yrs Job Location: West Delhi-Near Nawada Metro Station Working Days: Monday to Saturday Must have 2+ years experience in Photoshop Layout Designing. Must have exp in responsive...
Senior Recruiter IT & Non IT
- , Nawada, Bihar. Job posted on Tue, 28 Apr 2015
Location - Near Nawada Metro Station Profile - Sr Recruiter (IT & Non IT) Sr Recruiter Require who has experience of IT & Non IT both Minimum Exp 5 years, should be have exp of Reruitment industries. Team Lead & excellent communication ...
Vacancy for Medical Sales Representative ,hq-nawada
- , Nawada, Bihar. Job posted on Tue, 12 May 2015
Visiting to the customer premises on regular intervals and make sure to recall the prescribed medicine to the doctor as well as also check availability to the chemist nearby. to complete the sale task (target) giving by company within TIME...
See more
available jobs in Nawada, Bihar, India