Karād (Mahārāshtra) Maps - road map, satellite view, street view, terrain map, photos...
Karād is situated at 17.28° North latitude, 74.2° East longitude and 566 meters elevation above the sea level.
Karād is a town in India, having about 55,663 inhabitants.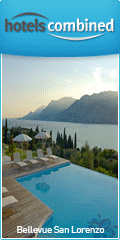 Events in Karād, Mahārāshtra, India
See all
upcoming events in Karād, Mahārāshtra
: concerts, sports events, theater shows, comedy acts, musicals, family shows and other events in the area.
Karad, Mahārāshtra Maps is your home page for any search about Karad:
accommodation, restaurants, car rentals, jobs and more...
The map of Karād enables you to safely navigate to, from and through Karād.

More, the satellite view of Karād lets you see full topographic details around your actual location or virtually explore the streets of Karād from your home.

Use your GPS sensor to get directions in Karād or to find a specific place in Karād.

Compatible with any computer, laptop, tablet or smartphone having an Internet browser.


Accommodation in Karad, Mahārāshtra and nearby cities
| | | | | |
| --- | --- | --- | --- | --- |
| 5 star hotels: | 4 star hotels: | 3 star hotels: | 2 star hotels: | 1 star hotels: |
| | | | | |
Jobs in Karād, Mahārāshtra, India
There are 15 jobs available in Karād, India
Find a job :
(for example: attorney, accountant, insurance agent, architect, doctor, lawyer, manager, programmer, teacher...)
Associate / Assistant/ Sr Assistant Manager/restaurant Manager
- , Sangli, Maharashtra - Karad, Maharashtra. Job posted on Thu, 30 Apr 2015
Training the Guest Delight Associates Plan and carry out Local Sales Marketing To carry out staff meeting at periodic intervals & ensure motivation of the team Responsible for maintaining the various MIS reports Responsible for making &...
Government Jobs in Karad
- , Karad, Maharashtra. Job posted on Mon, 18 May 2015
Get the latest details of Government Jobs in Karad 2013, Government Jobs Opening in Karad, Vacancy in Karad, Public sector jobs, Recruitment for Fresher's, Experience, Graduate, B.Com, MBA, B.Tech. My Car Pune Pvt. Ltd. Is inviting applic...
Sales Executive - 3rd Party Payroll - Satara(karad) and Nagpur
- , Nagpur, Maharashtra - Karad, Maharashtra. Job posted on Fri, 15 May 2015
The Carlsberg Group, founded in 1847, is one of the leading brewery groups in the world, with a large portfolio of beer and other beverage brands. The flagship brand - Carlsberg - is one of the best-known beer brands in the world. More than...
See more
available jobs in Karad, Maharashtra, India