Jāmnagar (Gujarāt) Maps - road map, satellite view, street view, terrain map, photos...
Jāmnagar is situated at 22.47° North latitude, 70.07° East longitude and 16 meters elevation above the sea level.
Jāmnagar is a big town in India, having about 492,056 inhabitants.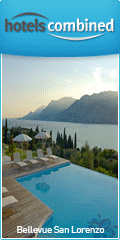 Events in Jāmnagar, Gujarāt, India
See all
upcoming events in Jāmnagar, Gujarāt
: concerts, sports events, theater shows, comedy acts, musicals, family shows and other events in the area.
Jamnagar, Gujarāt Maps is your home page for any search about Jamnagar:
accommodation, restaurants, car rentals, jobs and more...
The map of Jāmnagar enables you to safely navigate to, from and through Jāmnagar.

More, the satellite view of Jāmnagar lets you see full topographic details around your actual location or virtually explore the streets of Jāmnagar from your home.

Use your GPS sensor to get directions in Jāmnagar or to find a specific place in Jāmnagar.

Compatible with any computer, laptop, tablet or smartphone having an Internet browser.


Accommodation in Jamnagar, Gujarāt and nearby cities
Jobs in Jāmnagar, Gujarāt, India
There are 675 jobs available in Jāmnagar, India
Find a job :
(for example: attorney, accountant, insurance agent, architect, doctor, lawyer, manager, programmer, teacher...)
Manager/ Sr. Manager Mechanical - Piping (site Execution)
- IKYA Human Capital Solution, Jamnagar, Gujarat. Job posted on Sat, 28 Feb 2015
Construction experience in Refinery / Petrochemical / Chemical / Fertilizers or Power plants. Candidates should have -1. Knowledge of piping fabrication, erection & commissioning and other related site activities.2. Knowledge of various pip...
Manager / Sr. Manager Piping Fabrication Shop
- IKYA Human Capital Solution, Jamnagar, Gujarat. Job posted on Sat, 28 Feb 2015
Candidate should have relevant experience in Piping Fabrication shops / site experience for piping jobs. He should be familiar with production norms & resource requirements in shop. He should have exposure of working in a high quality autom...
Manager / Sr. Manager - Purchase
- Prime Placement & Manpower Services, Jamnagar, Gujarat. Job posted on Tue, 20 Jan 2015
Job Description Should be a Graduate ( preferably Engineer Graduate) + PGD in Material Management with minimum 12 to 15 years of experience in manufacturing Industries. Candidate from Cement industry will be given preference. Should have ...
See more
available jobs in Jamnagar, Gujarat, India