Coatepeque (Quetzaltenango) Maps - road map, satellite view, street view, terrain map, photos...
Coatepeque is situated at 14.7° North latitude, 91.87° West longitude and 439 meters elevation above the sea level.
Coatepeque is a small city in Guatemala, having about 45,654 inhabitants.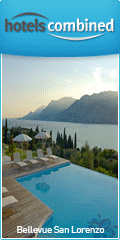 Coatepeque, Quetzaltenango Maps is your home page for any search about Coatepeque:
accommodation, restaurants, car rentals, jobs and more...
The map of Coatepeque enables you to safely navigate to, from and through Coatepeque.

More, the satellite view of Coatepeque lets you see full topographic details around your actual location or virtually explore the streets of Coatepeque from your home.

Use your GPS sensor to get directions in Coatepeque or to find a specific place in Coatepeque.

Compatible with any computer, laptop, tablet or smartphone having an Internet browser.


Accommodation in Coatepeque, Quetzaltenango and nearby cities
| | | | | |
| --- | --- | --- | --- | --- |
| 5 star hotels: | 4 star hotels: | 3 star hotels: | 2 star hotels: | 1 star hotels: |
| | | | | |
Jobs in Coatepeque, Quetzaltenango, Guatemala
There are 42 jobs available in Coatepeque, Guatemala
Find a job :
(for example: attorney, accountant, insurance agent, architect, doctor, lawyer, manager, programmer, teacher...)
Asesor Técnico Comercial Coatepeque, Retahuleu y Lugares aledaños
- DIT Guatemala, Coatepeque, Quetzaltenango. Job posted on Tue, 31 Mar 2015 Salary: 7000 - 9000 per month
REQUISITOS Sexo Indiferente Edad 2840 años Nivel académico estudiante universitario Experiencia como Vendedor, Ejecutivo de Ventas yo Asesor de Ventas Persona con experiencia en promover y aumentar cartera de clientes. Residir en Coat...
Atención a Cliente Receptor Pagador Coatepeque ml
- APCorp, Coatepeque, Quetzaltenango. Job posted on Tue, 19 May 2015
Buscamos talento Requerimos Título a nivel diversificado Disponibilidad de Horario Emprendedora, dinámicoa e innovadora Ofrecemos Q2,645.00 Prestaciones Oportunidad de Desarrollo Capacitación constante Universidad corporativa Se...
PRE VENDEDOR RUTERO CON MOTO COATEPEQUE - Coatepeque (Quetzaltenango)
- , Coatepeque, Quetzaltenango. Job posted on Sat, 16 May 2015
Plaza fija, para Vendedor Rutero, levantar pedidos de tienda en tienda con catalogo y Hangell, Productos de tienda de consumo masivo, catalogo de productos: pasta dental, jabones, desinfectantes, cepillos de dientes, Sardinas, agua pura, vi...
See more
available jobs in Coatepeque, Quetzaltenango, Guatemala