Vire (Lower Normandy) Maps - road map, satellite view, street view, terrain map, photos...
Vire is situated at 48.83° North latitude, 0.88° West longitude and 232 meters elevation above the sea level.
Vire is a small city in France, having about 14,603 inhabitants.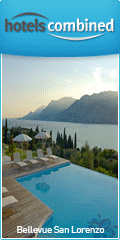 Some places to see and things to do in Vire, Lower Normandy and nearby cities:
Maximum two hours driving distance (displayed in km).
Airport
:
Caen - Carpiquet Airport
-
Deauville - Saint-Gatien Airport
-
Dinard - Pleurtuit - Saint-Malo Airport
-
Le Havre Octeville Airport
Convention Centre
:
Palais du Grand Large
Landmark or Monument
:
Bagnoles-de-l'Orne Golf
-
Cherbourg Golf
-
Palais de Justice
Museum
:
Musée des Beaux Arts
Park
:
Jardin botanique du Thabor
Stadium or Arena
:
Hippodrome de Deauville Clairefontaine
-
Stade de la Route de Lorient
Theatre
:
Zenith de Caen
Vire, Lower Normandy Maps is your home page for any search about Vire:
accommodation, restaurants, car rentals, jobs and more...
The map of Vire enables you to safely navigate to, from and through Vire.

More, the satellite view of Vire lets you see full topographic details around your actual location or virtually explore the streets of Vire from your home.

Use your GPS sensor to get directions in Vire or to find a specific place in Vire.

Compatible with any computer, laptop, tablet or smartphone having an Internet browser.


Accommodation in Vire, Lower Normandy and nearby cities
Jobs in Vire, Lower Normandy, France
There are 45 jobs available in Vire, France
Find a job :
(for example: attorney, accountant, insurance agent, architect, doctor, lawyer, manager, programmer, teacher...)
Chargé / Chargée de gestion locative en immobilier
- SQUARE HABITAT NORMANDIE, Vire, Calvados. Job posted on Thu, 14 May 2015
Rattaché(é) au Responsable d¿Agence, vous aurez pour mission d¿assurer une entrée en relation et un accueil de qualité aux clients tout en contribuant efficacement à la gestion au quotidien de l¿agence.Vos attributions principales seront :G...
Vendeur / Vendeuse en téléphonie
- HAPPY CASH VIRE, Vire, Calvados. Job posted on Tue, 05 May 2015
Vous êtes un(e) expert(e) des produits de téléphonie (maîtrise parfaite des fonctionnalités des différents modèles de téléphones - portables ou fixes). Commercial(e) ou technicien(ne) avec une forte fibre commerciale. Vous connaissez le mar...
Vendeur / Vendeuse en prêt-à-porter enfant
- , Vire, Calvados. Job posted on Fri, 15 May 2015
Vous accueillerez et conseillerez la clientèle sur la vente d'article de prêt à porter pour enfants. Vous réceptionnerez la marchandise et assurerez la mise en rayon selon les règles du magasin....
See more
available jobs in Vire, Lower-Normandy, France