Flers (Lower Normandy) Maps - road map, satellite view, street view, terrain map, photos...
Flers is situated at 48.75° North latitude, 0.57° West longitude and 192 meters elevation above the sea level.
Flers is a small city in France, having about 17,430 inhabitants.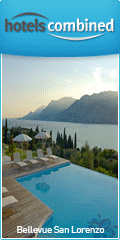 Some places to see and things to do in Flers, Lower Normandy and nearby cities:
Maximum two hours driving distance (displayed in km).
Airport
:
Caen - Carpiquet Airport
-
Deauville - Saint-Gatien Airport
-
Le Havre Octeville Airport
Landmark or Monument
:
Bagnoles-de-l'Orne Golf
-
Cherbourg Golf
-
Palais de Justice
Museum
:
Musée des Beaux Arts
Park
:
Jardin botanique du Thabor
Stadium or Arena
:
Hippodrome de Deauville Clairefontaine
-
Stade de la Route de Lorient
Theatre
:
Zenith de Caen
Flers, Lower Normandy Maps is your home page for any search about Flers:
accommodation, restaurants, car rentals, jobs and more...
The map of Flers enables you to safely navigate to, from and through Flers.

More, the satellite view of Flers lets you see full topographic details around your actual location or virtually explore the streets of Flers from your home.

Use your GPS sensor to get directions in Flers or to find a specific place in Flers.

Compatible with any computer, laptop, tablet or smartphone having an Internet browser.


Accommodation in Flers, Lower Normandy and nearby cities
5 star hotels:




4 star hotels:

1 hotel

Belle Vallee
Domfront, Domfront, , France >>


3 star hotels:




2 star hotels:

7 hotels

Hotel Le Saint Germain
10 place du Docteur Vayssière, Flers, , France >>

Hotel Oasis Flers
3 bis rue de Paris, Flers, , France >>

Le Beverl'inn
9 Rue De La Chaussée, Flers, , France >>

Au Bon Accueil Juvigny-sous-Andaine
Place Saint-Michel, Juvigny-sous-Andaine, , France >>

Au Site Normand Hotel-Restaurant
1 Rue Des Chatelets, Clecy, , France >>

Hotel De France Domfront
7 Rue du Mont Saint-Michel, Domfront, , France >>

Logis Hotel Du Commerce
Pont D'ouilly, Pont D'ouilly, , France >>


1 star hotels:




Jobs in Flers, Lower Normandy, France
There are 94 jobs available in Flers, France
Find a job :
(for example: attorney, accountant, insurance agent, architect, doctor, lawyer, manager, programmer, teacher...)
Conseiller en Protection Sociale Expert - Flers (61) H/F
- ALLIANZ, Flers, Orne. Job posted on Wed, 29 Apr 2015
Conseiller Protection Sociale (H/F) Premier réseau français en protection sociale, Allianz offre une large gamme de solutions d'assurance en santé, prévoyance, retraite et dépendance auprès des professionnels, artisans, commerçants, profe...
Ingénieur qualité process H/F
- MATIS TECHNOLOGIES NORMANDIE, Flers, Orne. Job posted on Thu, 30 Apr 2015
Le Groupe MATIS compte parmi les leaders du conseil en ingénierie scientifique. Multi-spécialiste dans le domaine des technologies industrielles, le Groupe MATIS développe des solutions avancées pour faire faceaux enjeux du XXIème siècle, e...
Conducteur de travaux FTTh H/F
- SCOPELEC, Flers, Orne. Job posted on Tue, 21 Apr 2015
Entreprise : Le Groupe SCOPELEC, installateur de réseaux et télécoms (2500 salariés, 265 millions d'¬ de CA) recherche pour sa division INFRACOM, qui conçoit, réalise et maintient des infrastructures de télécommunications, un(e) Conducteu...
See more
available jobs in Flers, Lower-Normandy, France