Providencia (Nariño) Maps - road map, satellite view, street view, terrain map, photos...
Providencia is situated at 1.57° North latitude, 77.47° West longitude and 393 meters elevation above the sea level.
Providencia is a small community in Colombia, having about 3,326 inhabitants.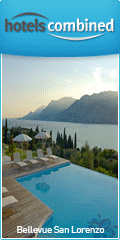 Events in Providencia, Nariño, Colombia
See all
upcoming events in Providencia, Nariño
: concerts, sports events, theater shows, comedy acts, musicals, family shows and other events in the area.
Providencia, Nariño Maps is your home page for any search about Providencia:
accommodation, restaurants, car rentals, jobs and more...
The map of Providencia enables you to safely navigate to, from and through Providencia.

More, the satellite view of Providencia lets you see full topographic details around your actual location or virtually explore the streets of Providencia from your home.

Use your GPS sensor to get directions in Providencia or to find a specific place in Providencia.

Compatible with any computer, laptop, tablet or smartphone having an Internet browser.


Accommodation in Providencia, Nariño and nearby cities
| | | | | |
| --- | --- | --- | --- | --- |
| 5 star hotels: | 4 star hotels: | 3 star hotels: | 2 star hotels: | 1 star hotels: |
| | | | | |
Jobs in Providencia, Nariño, Colombia
There are 32 jobs available in Providencia, Colombia
Find a job :
(for example: attorney, accountant, insurance agent, architect, doctor, lawyer, manager, programmer, teacher...)
Oferta de empleo secretaria san andres
- , San Andrés. Job posted on Tue, 06 Jan 2015 Salary: 600000 - 700000 per month
Secretaria Personal con formación como Auxiliar contable, con dominio del idioma ingles y certificado OCCRE, debe estar radicada en San Andres. Encargada de pagos, facturación, conciliación bancaria, pago seguridad social, archivo, apoyo co...
SERVICIOS GENERALES TUMACO- MUJERES en Nariño
- Staffing de Colombia S.A.S, San Andrés y Providencia. Job posted on Fri, 01 May 2015 Salary: 644350 per month
Salario $ 644.350,00 (Neto mensual) Descripción Reconocida compañia requiere personal femenino para cubrir licencia . debe tener experiencia en aseo y servicios generales preferiblemente en el sector bancario. vivir en tumaco. Disponibil...
ASESOR COMERCIAL - Barranquilla en Archipiélago de San Andrés, Providencia y Santa Catalina - Jiro S.A
- , San Andrés y Providencia. Job posted on Sat, 16 May 2015
Importante empresa requiere para su equipo de trabajo Aseosr Comercial con experiencia minimo de UN año como Asesor Comercial en ventas de productos de ferreteria y cctv, persona responsable empatica, recursiva, dinamica, con mucho conocimi...
See more
available jobs in Providencia, Narino, Colombia