Dourados (Estado de Mato Grosso do Sul) Maps - road map, satellite view, street view, terrain map, photos...
Dourados is situated at 22.22° South latitude, 54.81° West longitude and 359 meters elevation above the sea level.
Dourados is a big town in Brazil, having about 162,202 inhabitants.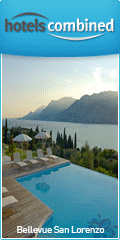 Dourados, Estado de Mato Grosso do Sul Maps is your home page for any search about Dourados:
accommodation, restaurants, car rentals, jobs and more...
The map of Dourados enables you to safely navigate to, from and through Dourados.

More, the satellite view of Dourados lets you see full topographic details around your actual location or virtually explore the streets of Dourados from your home.

Use your GPS sensor to get directions in Dourados or to find a specific place in Dourados.

Compatible with any computer, laptop, tablet or smartphone having an Internet browser.


Accommodation in Dourados, Estado de Mato Grosso do Sul and nearby cities
5 star hotels:




4 star hotels:

1 hotel

Ibis Dourados
Joaquim Teixeira Alves 3365, Dourados, , Brazil >>


3 star hotels:




2 star hotels:




1 star hotels:




Jobs in Dourados, Estado de Mato Grosso do Sul, Brazil
There are 101 jobs available in Dourados, Brazil
Find a job :
(for example: attorney, accountant, insurance agent, architect, doctor, lawyer, manager, programmer, teacher...)
Emprego de Executivo de Contas- Dourados- GO
- , Dourados - MS. Job posted on Sun, 03 May 2015 Salary: 2000 per month
Atividades: As atividades a serem realizadas pelo profissional devem ser com total responsabilidade, eficiência e qualidade Interessados em se candidatar a essa vaga deve enviar o currículo para o email – – com o assunto do email – Execut...
Coordenador de Eventos
- , Dourados - MS. Job posted on Wed, 29 Apr 2015 Salary: 1500 per month
Empresa anunciante COPPINI Estratégias Humanas Nível de atuação Supervisores e Coordenadores Tipo de empresa Empresa Privada Nacional Porte da empresa Pequeno (1 a 99 funcionários) Sobre a empresa Consultoria em Gestão de Pesso...
REPRESENTANTE RESIDENTE EM DOURADOS MS
- festas e eventos, Dourados - MS. Job posted on Fri, 10 Apr 2015 Salary: 1015 per month
Área Dourados Nome da Empresa festas e eventos Tipo de trabalho Vendas Contrato Permanente Turno Integral/ Meio-turno Meio-Turno Modificado em 06/04/2015 Visitas 0 Empresa de p.serviços procura rep. que possua veículo próprio tipo ...
See more
available jobs in Dourados, Estado-de-Mato-Grosso-do-Sul, Brazil