Campo Largo (Paraná) Maps - road map, satellite view, street view, terrain map, photos...
Campo Largo is situated at 25.46° South latitude, 49.53° West longitude and 914 meters elevation above the sea level.
Campo Largo is a town in Brazil, having about 94,668 inhabitants.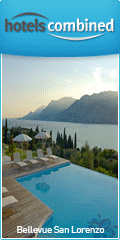 Some places to see and things to do in Campo Largo, Paraná and nearby cities:
Maximum two hours driving distance (displayed in km).
Airport
:
Afonso Pena International Airport
Institution
:
Pontífica Universidade Catolica (PUC)
Landmark or Monument
:
Cristal Palace
Museum
:
Contemporary Art Museum
-
Oscar Niemeyer Museum
Park
:
Barigui Park
-
Botanic Gardens
-
German Woods
-
Passeio Publico
-
Sao Lourenco Park
-
Tingui Park
Popular Area
:
General Osorio Square
-
Tiradentes Square
Shopping Area
:
24 Hours Street
-
Mueller Mall
-
Novo Batel Mall
Stadium or Arena
:
Arena da Baixada
-
Pedreira Paulo Leminski
Theatre
:
Opera de Arame
Events in Campo Largo, Paraná, Brazil
See all
upcoming events in Campo Largo, Paraná
: concerts, sports events, theater shows, comedy acts, musicals, family shows and other events in the area.
Campo Largo, Paraná Maps is your home page for any search about Campo Largo:
accommodation, restaurants, car rentals, jobs and more...
The map of Campo Largo enables you to safely navigate to, from and through Campo Largo.

More, the satellite view of Campo Largo lets you see full topographic details around your actual location or virtually explore the streets of Campo Largo from your home.

Use your GPS sensor to get directions in Campo Largo or to find a specific place in Campo Largo.

Compatible with any computer, laptop, tablet or smartphone having an Internet browser.


Accommodation in Campo Largo, Paraná and nearby cities
5 star hotels:




4 star hotels:




3 star hotels:

4 hotels

Bonaparte Campo Largo Hotel Curitiba
Coffee Highway BR 277 2165, Campo Largo, , Brazil >>

Tulip Inn Campo Largo
Cafe Road Br-277 2159, Campo Largo, , Brazil >>

Hotel 10 Curitiba
Rua Juscelino Kubitschek de Oliveira 10895, Curitiba, , Brazil >>

Tulip Inn Santa Felicidade
Avenida Manoel Ribas 5480, Curitiba, , Brazil >>


2 star hotels:




1 star hotels:




Jobs in Campo Largo, Paraná, Brazil
There are 89 jobs available in Campo Largo, Brazil
Find a job :
(for example: attorney, accountant, insurance agent, architect, doctor, lawyer, manager, programmer, teacher...)
Representante Comercial de Vendas
- , Campo Largo - PR. Job posted on Fri, 15 May 2015 Salary: 3900 - 9000 per month
Atividades Profissionais Realizar prospecção de clientes, visitas externas a carteira de clientes, apresentar produtos para empresas e pessoa física e fechar vendas. Experiências e/ou Qualificações Desejável experiência em vendas. Informaçõ...
Contador
- , Campo Largo - PR. Job posted on Sat, 25 Apr 2015 Salary: 3001 - 4000 per month
Empresa anunciante Imediatta Recursos Humanos Nível de atuação Especialistas Tipo de empresa Empresas do 3º Setor Porte da empresa Pequeno (1 a 99 funcionários) Sobre a empresa Recrutamento e seleção, mão-de-obra temporária, tr...
Técnico De Segurança Do Trabalho
- , Campo Largo - PR. Job posted on Sat, 09 May 2015 Salary: 2001 - 3000 per month
Realizar treinamentos na área de segurança de trabalho, acompanhar e inspecionar atividades. Ser responsável pelo acompanhamento da CIPA. Acompanhar e elaborar documentos relativos a ISO. Acompanhar acidentes de trabalho, realizar tramitaçã...
See more
available jobs in Campo-Largo, Parana, Brazil