Bauru (São Paulo) Maps - road map, satellite view, street view, terrain map, photos...
Bauru is situated at 22.31° South latitude, 49.06° West longitude and 534 meters elevation above the sea level.
Bauru is a big town in Brazil, having about 335,024 inhabitants.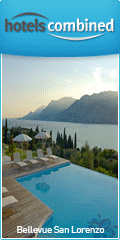 Events in Bauru, São Paulo, Brazil
See all
upcoming events in Bauru, São Paulo
: concerts, sports events, theater shows, comedy acts, musicals, family shows and other events in the area.
Bauru, São Paulo Maps is your home page for any search about Bauru:
accommodation, restaurants, car rentals, jobs and more...
The map of Bauru enables you to safely navigate to, from and through Bauru.

More, the satellite view of Bauru lets you see full topographic details around your actual location or virtually explore the streets of Bauru from your home.

Use your GPS sensor to get directions in Bauru or to find a specific place in Bauru.

Compatible with any computer, laptop, tablet or smartphone having an Internet browser.


Accommodation in Bauru, São Paulo and nearby cities
5 star hotels:




4 star hotels:

3 hotels

Howard Johnson Bauru Hotel
Rua Luso Brasileiro 4 44, Bauru, , Brazil >>

Quality Suites Garden
Rua Dr. Alipio Dos Santos 10-14 Cidade Universitaria, Bauru, , Brazil >>

Saint Paul Residence
Rua Gustavo Maciel 21-31, Bauru, , Brazil >>


3 star hotels:

2 hotels

Fenicia Palace Hotel
Rua Gerson França 1-55, Bauru, , Brazil >>

Obeid Plaza Hotel
Av. Nações Unidas 19 - 50, Bauru, , Brazil >>


2 star hotels:




1 star hotels:




Jobs in Bauru, São Paulo, Brazil
There are 1429 jobs available in Bauru, Brazil
Find a job :
(for example: attorney, accountant, insurance agent, architect, doctor, lawyer, manager, programmer, teacher...)
Subgerente de Loja
- TAUSTE SUPERMERCADOS, Bauru - SP. Job posted on Thu, 07 May 2015 Salary: 5501 - 6000 per month
| Diversas cidades - 2 vagas Publicado em 22/04/2015 Salário: De R$ 5.501,00 a R$ 6.000,00 Dados da Vaga Descrição: Descrição: Atuará com gestão de pessoas, processos, estoque, equipamentos, manutenção, acompanhamento de relatórios...
Gerente Concessionária
- , Bauru - SP. Job posted on Wed, 29 Apr 2015 Salary: 5000 per month
Gerente Concessionária. Necessário ter atuado como gerente de concessionária. Possuir curso superior, masculino. Experiência em gerenciar equipe / gerenciado Salário: R$ 5.568,50. Benefícios: VT, refeição no local, VA e AM. Você...
Instrutor Atividades
- , Bauru - SP. Job posted on Sun, 08 Mar 2015 Salary: 4000 per month
Instrutor Atividades Superior completo educação física. Oferecer atividades educativas de caráter lúdico com população de faixa etária de 7 a 14anos, em modalidades de música, de dança, de expressão corporal, de ecologia e outras. Sal...
See more
available jobs in Bauru, Sao-Paulo, Brazil