Algiers (Alger) Maps - road map, satellite view, street view, terrain map, photos...
Algiers is situated at 36.75° North latitude, 3.04° East longitude and 224 meters elevation above the sea level.
Algiers is a very large town in Algeria, having about 1,977,663 inhabitants.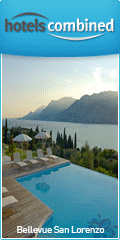 Events in Algiers, Alger, Algeria
See all
upcoming events in Algiers, Alger
: concerts, sports events, theater shows, comedy acts, musicals, family shows and other events in the area.
Algiers, Alger Maps is your home page for any search about Algiers:
accommodation, restaurants, car rentals, jobs and more...
The map of Algiers enables you to safely navigate to, from and through Algiers.

More, the satellite view of Algiers lets you see full topographic details around your actual location or virtually explore the streets of Algiers from your home.

Use your GPS sensor to get directions in Algiers or to find a specific place in Algiers.

Compatible with any computer, laptop, tablet or smartphone having an Internet browser.


Accommodation in Algiers, Alger and nearby cities
5 star hotels:

4 hotels

El Aurassi Hotel
Ave Frantz Fanon-02, Algiers, , Algeria >>

Hotel El-Djazair
24 Avenue Souldani Boudjemma, Algiers, , Algeria >>

Sheraton Club des Pins Resort and Towers
Boite Postal 62 Club Des Pins, Staoueli, , Algeria >>

Sofitel Algiers Hamma Garden
172 rue Hassiba Benbouali, Algiers, , Algeria >>


4 star hotels:

4 hotels

Dar-Tlidjene
1 rue de l'Hôpital, Ain Taya, , Algeria >>

El Riadh Hotel
Epegt De Sidi-Fredj - Spa, Algiers, , Algeria >>

Hotel Emir
33 Rue TELLA Ahcéne Route de Dely Brahim Chéraga, Algiers, , Algeria >>

Safir Alger Hotel
02 Rue Assellah Hocine, Algiers, , Algeria >>


3 star hotels:

1 hotel

Hotel D'Hydra
Bd Benyoucef Benkhedda BP.16 Bis, Algiers, , Algeria >>


2 star hotels:

2 hotels

Albert Hotel
5 Ave Pasteur, Algiers, , Algeria >>

Hotel Suisse
6 Rue Lt. Boulhart, Algiers, , Algeria >>


1 star hotels:




Jobs in Algiers, Alger, Algeria
There are 6346 jobs available in Algiers, Algeria
Find a job :
(for example: attorney, accountant, insurance agent, architect, doctor, lawyer, manager, programmer, teacher...)
Designer-Graphiste-Infographe
- , Dar El Beïda, Alger. Job posted on Wed, 21 Jan 2015 Salary: 28000 - 65000 per month
Employeur : ARTeam Poste : Designer-Graphiste-Infographe Diplome requis : Arts graphiques ARTeam, Agence de communication et d'impression offset située à El-Hamiz, Dar El-Beida, Alger, recrute un(e) jeune graphiste infographe qualifié...
Project Coordinator
- Emploitic, Algiers. Job posted on Mon, 18 May 2015 Salary: 58000 per month
- Co-ordinate the delivery of products and services in English with a particular focus on our new SEEDS Plan (Strategic English Educational Development for Schools).- - You will work within the Projects Department to reinforcing the positi...
Agent de tracabilité
- Emploitic, Rouïba, Alger. Job posted on Fri, 15 May 2015 Salary: 30000 - 35000 per month
- Réceptionner les marchandises, les produits et contrôler la conformité de la livraison - Renseigner les documents support de traçabilité des marchandises , des produits, manuellement ou par saisie informatique. Aptitudes personnelles r...
See more
available jobs in Algiers, Alger, Algeria