Rubik (Lezhë) Maps - road map, satellite view, street view, terrain map, photos...
Rubik is situated at 41.77° North latitude, 19.79° East longitude and 262 meters elevation above the sea level.
Rubik is a small community in Albania, having about 2,332 inhabitants.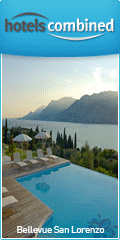 Some places to see and things to do in Rubik, Lezhë and nearby cities:
Maximum two hours driving distance (displayed in km).
Airport
:
Ohrid Airport
-
Podgorica Airport
-
Tivat Airport
Events in Rubik, Lezhë, Albania
See all
upcoming events in Rubik, Lezhë
: concerts, sports events, theater shows, comedy acts, musicals, family shows and other events in the area.
Rubik, Lezhë Maps is your home page for any search about Rubik:
accommodation, restaurants, car rentals, jobs and more...
The map of Rubik enables you to safely navigate to, from and through Rubik.

More, the satellite view of Rubik lets you see full topographic details around your actual location or virtually explore the streets of Rubik from your home.

Use your GPS sensor to get directions in Rubik or to find a specific place in Rubik.

Compatible with any computer, laptop, tablet or smartphone having an Internet browser.


Accommodation in Rubik, Lezhë and nearby cities
Jobs in Rubik, Lezhë, Albania
There are 6 jobs available in Rubik, Albania
Find a job :
(for example: attorney, accountant, insurance agent, architect, doctor, lawyer, manager, programmer, teacher...)
Business Development / BD / Sales Manager- Only Male Candidates
- , Rubik, Lezhë. Job posted on Wed, 13 May 2015
Business Development Manager: New business acquisition Understanding the current market scenario for revenue generation Conducts market research and develops solid sales plans. Negotiates with prospective customers in order to maximize t...
Sales Coordinator/ Inside Sales Executive / Sales Support - Female
- , Rubik, Lezhë. Job posted on Wed, 13 May 2015
Lead Generation Sending Quotations Price Negotiations Building Relationship with customers Regular customer follow up for getting new enquiries, renewals, etc.. Closing orders with the help of BDMs Salary: based on candidate potenti...
Need HTML5 Web Banner with Animated logo & rubik's cube
- Reraise the Bar, Rubik, Lezhë. Job posted on Mon, 16 Mar 2015
We have a 3 part project to be completed, with the end result being 4 lightly interactive HTML5 web banners. Part 1: HTML5 Logo Sting - We need the logo (attached) to have an anodized metal look. Have it fade in (without the swoosh or ta...
See more
available jobs in Rubik, Lezhe, Albania